President's Message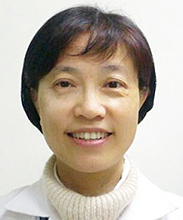 The global healthcare landscape has evolved significantly in the past decade, and so have the challenges faced by pharmacy educators worldwide. Traditionally, pharmacists' role was limited to preparing and dispensing medicines. Today, pharmacists are expected to possess expertise in both clinical pharmacy and pharmaceutical sciences, to be able to fulfil roles in patient care and work in the pharmaceutical industry, and among others. Despite the ever-changing needs of pharmacy education, one unifying common goalof all pharmacy educators remains: to groom pharmacists capable of serving the public effectively.
In the recent years, there has been greater emphasis on delivering people-centric healthcare to the public, yet our traditional role as pharmaceutical scientists must not be overlooked. The multifaceted training provided by many pharmacy schools in Asia today prepares pharmacy graduates that are not merely clinical pharmacists capable of delivering patient care and improving treatment outcome but also able to work in the multitude of pharmaceutical careers, in the distribution network, regulatory affairs, and product development and manufacture sectors. We also need to develop talents for academia andpharmaceutical scientists for research.
The need for frequentdialoguesand harmonization between the various stakeholders – the schools, hospitals, industry leaders and policy makers – cannot be overemphasized, and regular reassessment of the scope of pharmacy education is necessary to produce future-ready graduates.However, this process is often complex and challenging. The FIP already has a very good set of guidelines on the effective delivery of pharmacy education but considerable diversity exists within the Asia region. Therefore, we sincerely hope that AASP can serve as a platform for our members to share their expertise with professional colleagues, to facilitate communication between pharmaceutical scientists and clinicians, to keep abreast of the state-of-the-art advances, and to prepare our schools and educators for the future. I look forward to working together with all the AASP members, members of the Executive Committee and Board of Directors during my term as President for the advancement of pharmacy education in Asia.
Fe-Lin Lin Wu, PhD 
Associate Professor, Graduate Institute of Clinical Pharmacy/ School of Pharmacy 
College of Medicine, National Taiwan University
President, Taiwan Society of Health-System Pharmacist 
President, Asian Association of Schools of Pharmacy